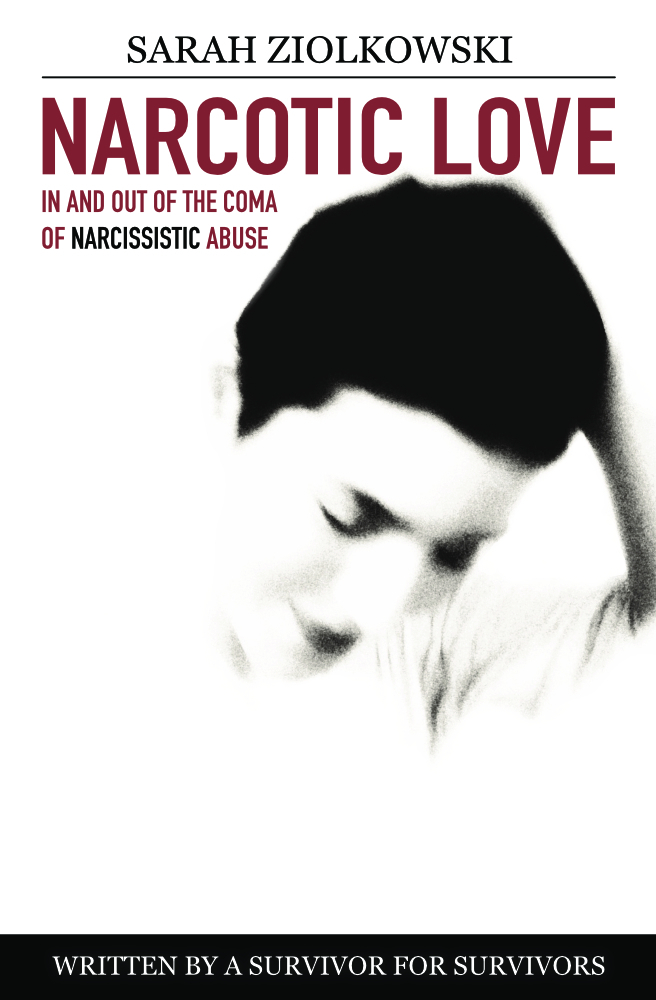 Narcotic Love – In and Out of the Coma of Narcissistic Abuse
Narcotic Love guides you through the horrific, and yet, life-changing journey of narcissistic abuse, explained through personal experience and research. It answers the questions, why we got involved, how we were manipulated, what we had to endure during the cycle of abuse, and how we can heal ourselves to prevent these situations altogether. Narcotic Love rips off the mask from narcissistic abusers and offers valuable advice to victims to empower and become strong survivors.
Description:
At 30, I was done. 
Done with toxic people. Done with the abuse.
 Done with feeling not good enough.
 Although, I had been dealing with many narcissists in all areas of my life before, it was not until I finally loved one that my life was turned upside down. When the first suicidal thought
 crossed my mind after merely five months into this toxic dynamic, I managed to walk away and embark on my healing journey.
NARCOTIC LOVE was written by a survivor for current and future survivors to understand and free yourself from narcissistic abuse in toxic relationships.

You are not crazy. You are not alone.
 You are enough. You can survive.

Language: English
ISBN-10: 1999212207
ISBN-13: 978-1-9992122-0-9
Paperback available on Amazon.com
Kindle version available on Amazon.com
(Available across all Amazon locales. Visit your locale for the correct conversion of prices and shipping costs.)

---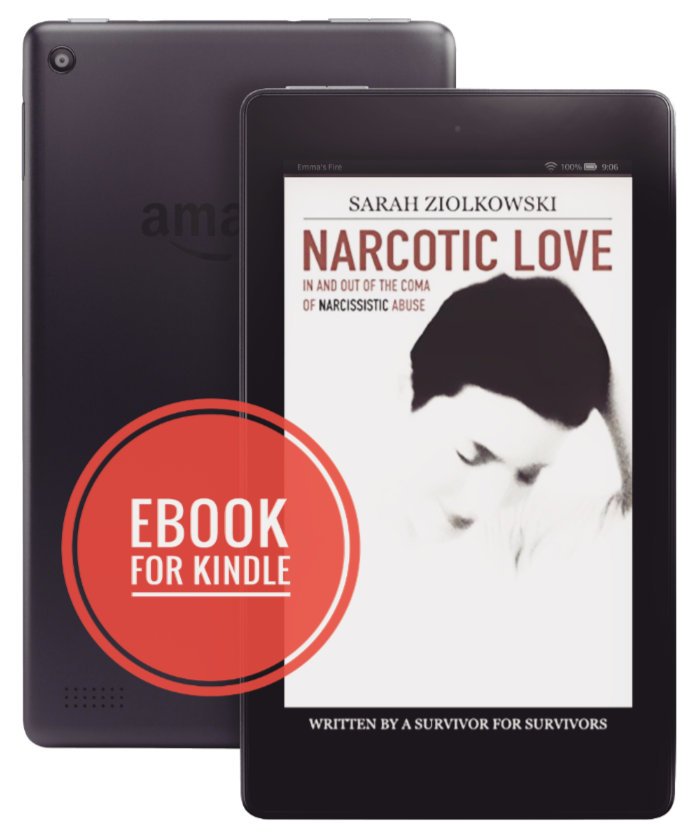 Narcotic Love: Der Weg aus dem Wachkoma narzisstischen Missbrauchs
Narcotic Love führt dich durch die grausame und lebensverändernde Reise narzisstischen Missbrauchs mittels persönlicher Erfahrungen und tiefgründiger Recherche. Das Buch beantwortet die Fragen: Wie wir in jenes Schlamassel hineingerutscht sind, wie wir manipuliert wurden, was wir im Teufelskreis der Abwertung durchmachen mussten und wie wir uns selbst heilen und schützen können, um solch eine ähnliche Situation in Zukunft zu vermeiden. Narcotic Love reißt die Maske von narzisstischen Missbrauchern herunter und liefert wertvolle Ratschläge an Opfer, um aus ihnen starke Survivor zu machen.
Beschreibung:
Mit 30 hatte ich endgültig genug. Genug von toxischen Menschen. Genug von dem Missbrauch. Genug davon, mich nicht gut genug zu fühlen. Obwohl ich bereits mit vielen Narzissten in allen Lebensbereichen zu tun hatte, musste ich mich erst in einen verlieben, um meine Welt gänzlich auf den Kopf zu stellen. Als mir nach lediglich fünf Monaten in dieser toxischen Beziehung die ersten Suizidgedanken durch den Kopf schossen, gelang es mir, mich zu befreien und mich auf meine Heilungsreise zu begeben.
NARCOTIC LOVE wurde von einem Survivor für gegenwärtige und zukünftige Survivors geschrieben, um narzisstischen Missbrauch in toxischen Beziehungen zu verstehen und sich davon zu lösen.

Du bist nicht verrückt. Du bist nicht allein. Du bist genug. Du kannst dies überstehen.
Sprache: Deutsch / German
ISBN-10: 1999212223
ISBN-13: 978-1-9992122-2-3
Paperback: erhältlich auf Amazon.de
Kindle Version erhältlich auf Amazon.de
More information: www.narcissisticabuse.ca


---
REVIEWS
Essential Guide for Victims of Narcissistic Abuse
Reviewed in Canada on December 12, 2019
Narcotic Love is an indispensable resource for any woman trapped in an abusive relationship with a narcissist, or recently escaped from an abusive relationship with a narcissist. Drawing on her experiences as a survivor, Ziolkowski pulls no punches in exposing the tactics and techniques used by narcissistic abusers, and offers helpful insight and tools to get free of the toxicity and trauma.
Resources and comfort for victims of narcissistic abuse
Reviewed in Canada on January 15, 2020
In her book, Sarah Ziolkowski offers an account of her own experience with narcissistic abuse as well as an overview of the subject and helpful resources. Each chapter ends with questions that are engaging and invite readers to reflect.
The author effectively describes the strategy of abusive narcissists as well as the discrepancy between their outward behavior and internal motivation.
She lays out different types of abuse, the role of cognitive dissonance and offers suggestions on how to reclaim your life. The author emphasizes the importance of taking time to heal, setting boundaries and exploring our own needs and vulnerabilities. Building a support system is key. This book can help you do that.
Very good book
Reviewed in Germany on February 3, 2020
For me this book was very helpful. I could find myself in almost every chapter. If you are interested to read about narcisstic abuse or even are in a narcisstic relationship, you should read it. You will learn about the red flags, the manipulation and will start to understand everything.
Eines der besten Bücher zum Thema toxische Beziehungen
Rezension aus Deutschland vom 22. September 2020
Ich empfehle jeder Person dieses Buch, die noch unzählige Fragen zu ihrer durchlebten toxischen Beziehung haben. Hier gibt es Antworten.
Auf den Punkt
Rezension aus Deutschland vom 30. Juni 2021
Das Buch schildert ohne um den heißen Brei herumzureden die harten Fakten des narzisstischen Missbrauchs. Die Listen mit Eigenschaften von offenen und verdeckten Narzissten (großer wichtiger Unterschied!) sind absolut zutreffend und perfekt zusammengefasst. Auch die Liste mit typischen Warnsignalen war ein wahrer Augenöffner. Der ewige Kreislauf ohne Vorankommen wird in jedem Kapitel perfekt und prägnant beschrieben. Sooo viele Dinge ergeben im Nachhinein Sinn (in der verzerrten Wahrnehmung des Narzissten zumindest) Man merkt, dass die Autorin defintiv weiß wovon sie redet! Ich kann dieses Buch wirklich jeder/m ans Herz legen, der unsicher ist, ob er/sie in einer toxischen oder gar narzisstischen Beziehung steckt. Das Buch ist kein dicker Wälzer, sondern schafft konkret Klarheit über die ganzen Manipulationstechniken, Verwirrungen, Lügereien, verzerrte Wahnehmung, Gaslighting, etc. und wie man sich davon abgrenzen kann: nämlich endlich zu gehen. Absolute Empfehlung!