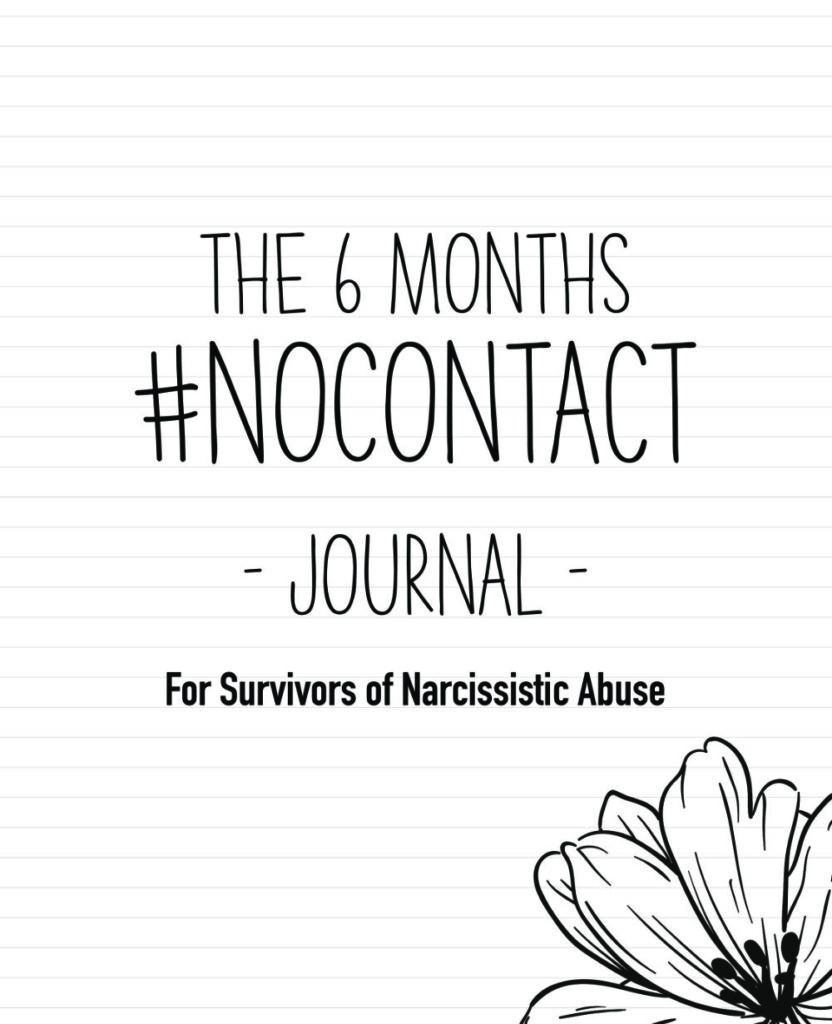 You can do it! ♥ The 6 Months No Contact Journal is a therapy companion for survivors to stay on track with their progress toward healing from narcissistic abuse.

Writing can be very therapeutic. This timeless journal will motivate survivors to process their experiences and feelings through writing.

Contents:
◆ 6 Timeless Calendars to enter your appointments and pre-plan your month ahead
◆ Space for 8 Journal Entries per month to reflect on 1-2 appointments per week
◆ Affirmations and validations for each day
◆ A section to introduce Yourself
◆ A section to re-connect with your Inner Child
◆ A Pros & Cons list as a reminder of the reality of your toxic relationship
◆ A No Contact Tracker that allows you to cross out up to 184 hearts (6 months)
◆ The Grapevine Notes to write down the things you happen to hear through the grapevine about the narcissist
◆ The Hoovering Notes to keep track of any hoovering attempt for reference and to stay safe
Language: English
ISBN-10: 199921224X
ISBN-13: 978-19992122-4-7
Paperback available on Amazon.com
(Available across all Amazon locales. Visit your locale for the correct conversion of prices and shipping costs.)
---
REVIEWS
Just what I needed
Reviewed in the United States on June 16, 2021
I finally made my way to therapy to deal with the pain of being discarded the last time by my narc ex. My therapist made me realize that in order to heal I need to be completely no contact. This journal gives the perfect support to do that. I would definitely recommend!